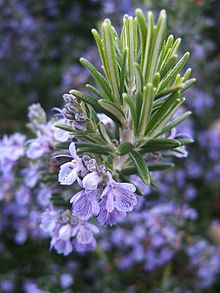 Here is the recipe-
10ml extra virgin olive oil (approximately 1/3 cup)
10ml unrefined coconut oil
10 drops Rosemary Essential Oil Rosmarinus officinale
5 drops German Chamomile Essential Oil Matricaria recutita
Warm both the olive oil and coconut oil to your comfort.
Add 10 drops of Rosemary and 5 drops of German Chamomile.
Massage well into scalp. Leave for minimum of 30 minutes.
Covering with a warm towel is also helpful. Shampoo as usual and rinse with ACV (Apple cider vinegar)
Olive oil restores mineral in your hair for a healthy shine and is great for a dry flaky scalp.
Coconut oil is an antifungal, helping get rid of any yeast growth on the scalp.
German Chamomile it great on the skin/scalp and may calm red, dry and irritated skin, as well as calming allergies, eczema, psoriasis and all other flaky skin problems.
Rosemary has a lot of different uses when it comes to health. It has antibacterial and anti-fungal properties. The herb not only stimulates hair follicles, but it is also an astringent, which will clean the scalp.
Apple vinegar works well for dryness because it maintains your hairs PH balance which contributes to dryness. It is my regular rinse and makes hair squeaky shiny (smell disappears after hair is totally dry).
Precautions and Contradictions
German Chamomile essential oil should be avoided during the first trimester of pregnancy. It can cause an allergic reaction in individuals sensitive to the Asteraceae/Compositae family. Members of this family include: chrysanthemums, daises, marigolds, and ragweed. Skin patch tests are always recommended.
Rosemary essential oil should be used with extreme caution in those with asthma and epilepsy. Rosemary is contradicted during the first month of pregnancy and during lactation. Not for children under the age of 6.
Rosemary essential oil can antidote homeopathic remedies if stored with them or taken at the same time.
ALWAYS dilute essential oils. Essential oils should NEVER be taken internally unless under direct care of a professional.
Like so many practices in life I encourage you to become educated on the proper use of essential oils. When using them, please do so cautiously, understanding that there is often misinformation on the internet.  You can be assured that I support only educated and proven resources. While essential oils should not be feared they should be respected and used properly to ensure the safety of the individuals using them.
Please note that I am not a medical practitioner. The content of this website is provided for general informational purposes only and is not intended as, nor should it be considered a substitute for, professional medical advice. Do not use the information on this website for diagnosing or treating any medical or health condition. If you have or suspect you have a medical problem, promptly contact your professional healthcare provider. By using this website, you assume full responsibility and liability for your own actions. 
(Visited 57 times, 1 visits today)