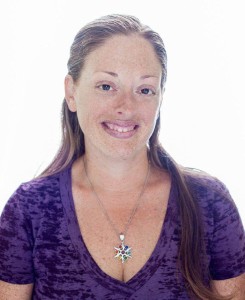 Hello! My name is Leslie Moldenauer and I am the owner of Lifeholistically.com, a trusted resource that covers essential oil safety and encompasses all that natural living has to offer. I am passionate about providing education and tools to help others make decisions regarding safety above all things when utilizing Aromatherapy in the home.
I earned my degree in Complementary and Alternative Medicine at the American College of Healthcare Sciences in Portland, Oregon. First and foremost, I am an Aromatherapist with approximately 400 hours of education. In addition I am a Holistic Health Practitioner and Certified Holistic Nutrition Consultant with an additional 1,000 hours of training. Natural living and holistic wellness has been a part of my life for over 10 years.
I recently completed my studies to earn my advanced diploma in Aromatic Medicine with inspirational teacher Mark Webb, who holds a Bachelors of Science in Biochemistry, Plant Physiology and Biology out of Australia from Australia and Gabriel Mojay from the UK, through the Institute of Traditional Herbal Medicine & Aromatherapy. I have also attended trainings with Aromatherapy researcher and educator Robert Tisserand.
In addition to my work at Lifeholistically, I am proud to have contributed to the Tisserand Institute blog, AromaCulture Magazine, the International Journal of Professional Holistic Aromatherapy as well as the blog for the American College of Healthcare Sciences, where I also serves as an ambassador.
I published my first book entitled, Essential Oils-Safe Use for the Home, that helps those new to essential oils find trusted, credible safety information.
I currently reside in Wisconsin with my two boys ages 9 and 11. I love to grow my own food and practice organic, sustainable living.  My hobbies include formulating all of my own beauty products, drawing, painting, and I stay grounded by practicing yoga and meditation.
Be sure to sign up for my newsletter! I have many blogs on essential oil safety as well as nutrition, herbs, and mental/emotional wellness.
Aromatic Blessings,
Leslie
CHNC, HHP, Cert. Aroma
Connect with me on:
Facebook 
Twitter
Linkedin
Instagram
YouTube
Diplomas

(Visited 271 times, 1 visits today)