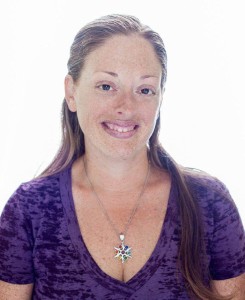 Hello! My name is Leslie Moldenauer and I am the owner of Lifeholistically.com, a trusted resource that covers essential oil safety and encompasses all that natural living has to offer. I am passionate about providing education and tools to help others make decisions regarding safety above all things when utilizing Aromatherapy in the home.
I earned my degree in Complementary and Alternative Medicine at the American College of Healthcare Sciences in Portland, Oregon. First and foremost, I am an Aromatherapist with approximately 400 hours of education. In addition, I am a Holistic Health Practitioner and Certified Holistic Nutrition Consultant with an additional 1,000 hours of training. Natural living and holistic wellness have been a part of my life for over 12 years.
I recently completed my studies to earn my advanced diploma in Aromatic Medicine.
In addition to my work at Lifeholistically, I am proud to have contributed to AromaCulture Magazine, and other various industry publications.
I published my first book entitled, Essential Oils-Safe Use for the Home, that helps those new to essential oils find trusted, credible safety information.
I currently reside in Wisconsin with my two boys ages 9 and 11. I love to grow my own food and practice organic, sustainable living.  My hobbies include formulating all of my own beauty products, drawing, painting, and I stay grounded by practicing yoga and meditation.
Be sure to sign up for my newsletter! I have many blogs on essential oil safety as well as nutrition, herbs, and mental/emotional wellness.
Aromatic Blessings,
Leslie
CHNC, HHP, Cert. Aroma, Aromatic Medicine
Connect with me on:
Facebook 
Twitter
Linkedin
Instagram
YouTube
Diplomas

(Visited 450 times, 2 visits today)