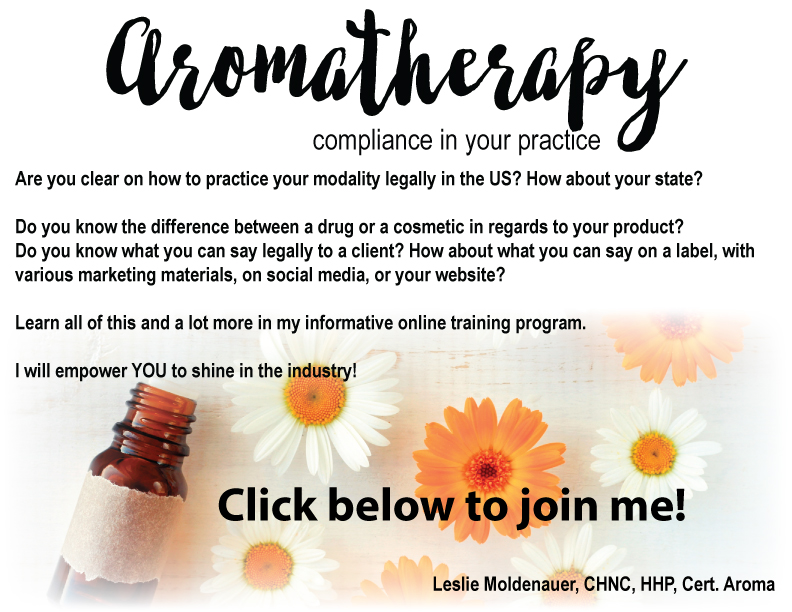 Listen in to hear what will you learn!
Seek legal council in your state. This 5-week training does not constitute legal advice.
As a newcomer to the field of aromatherapy I was overwhelmed by the FDA's laws and regulations. This course broke down what I needed to know into smaller, easier to process sections and Leslie was available with a quick response when I had questions or needed further information. The materials provided were easy to understand and the directions were easy to follow. It is a valuable resource to anyone wanting to supplement their aromatherapy education.-Molly S.